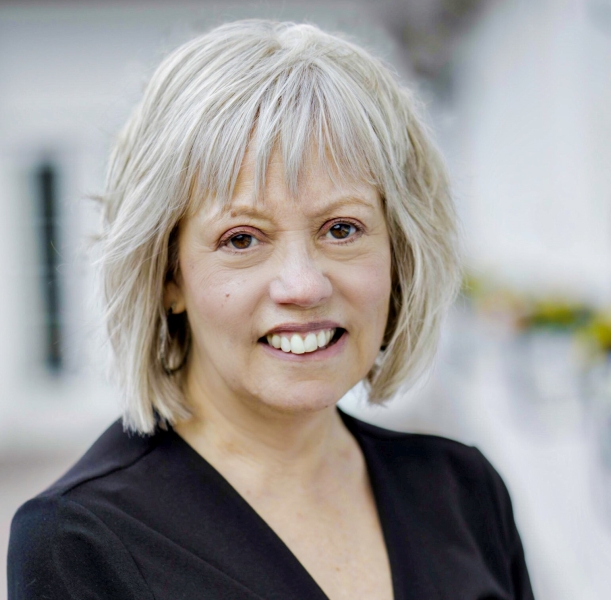 Kim Alexander – Owner/DJ
Kim's been a DJ her entire career.  She started off in radio, where she worked at Penn's WXPN, among others.  No Macarena began at the height of the line dance craze and has been a big part of Philly area weddings for nearly two decades.  In addition to DJ-ing, she's a singer and keyboardist in several area bands, a perpetual list-maker, and Fur Mom to Belle, our mascot.   Other loves include biking the Schuylkill River Trail and crafting the perfect cocktail.  Here's a favorite:    https://www.foodandwine.com/recipes/bubbling-mario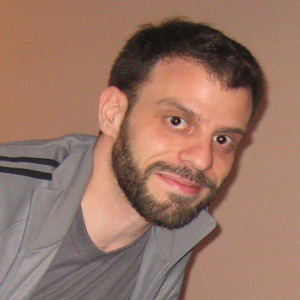 Josh
Josh has been with No Macarena almost from the start and that's a really long time.  By day, he's the owner/manager of Y-Not Radio, where he does everything from DJ-ing on air, to music programming, producing, promotions, web design and staff management. He's interviewed tons of bands including Foo Fighters, CHVRCHES, Sylvan Esso and Kate Nash, but his favorite part of the job is turning listeners on to new artists. He's also a gifted pottery artist, and "dad" to a couple of very entitled cats, Hugo and Starla.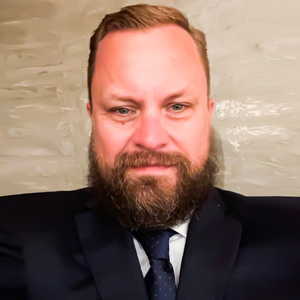 Darrel
Darrel has not only been a DJ for over two decades but also a musician and recording engineer, who's worked with major and independent artists in recording studios around the Philadelphia area. His experience doesn't end with his musical resume, he is an accomplished IT professional at Temple's Lewis Katz School of Medicine. When Darrel's not busy with his day job or DJ-ing he enjoys practicing guitar and going on adventures with his family.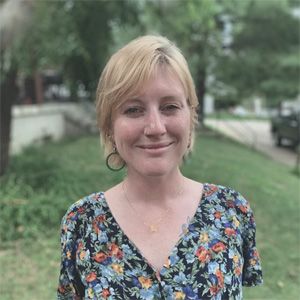 Em
Em joins "No Macarena" as a lifelong lover of music. After getting her start playing mixtapes on a boombox during elementary school recess, she became a radio DJ in college.  These days, she broadcasts from her home studio on the eclectic online radio station, KPISS-fm.  Em has participated in the music and arts industry as a performing and recording multi-instrumentalist, in venue management, as a talent buyer and as a violin teacher. She's been an instrumentalist at weddings on both violin and drums! When not honing her creative side, she enjoys cooking and being in nature.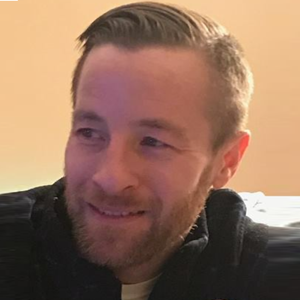 Christian
Born and raised in West Chester, Christian is Philly all the way.  He's been DJ-ing weddings, parties and bars for 15 years and once played for a room full of Flyers.  Growing up, his influences included '60s Soul, '70s Progressive Rock, '80s Electro/Hardcore and '90s Hip Hop & R&B. Christian spends his work week teaching 3rd grade, and his weekends playing soccer and teaching his one year old- son "Name that Tune" (you gotta start them young). Movies are also a passion, and he loves a good trivia night. Christian has many Quizzo wins under his belt.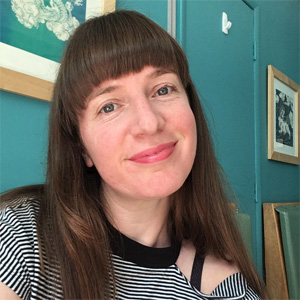 Kate
Kate hails from Australia with parallel musical paths as a Jazz singer, saxophone player and DJ.  Among other adventures, she once toured Japan with the band Incognito.  In Melbourne, she lead an Acid Jazz Funk band and upon arrival in the States, added DJ-ing to her resume.  After all, she was already steeped in the art of mixing!  Couples love her demeanor, enthusiasm and impeccable taste.   We love her unique combination of musician and dance sensibility.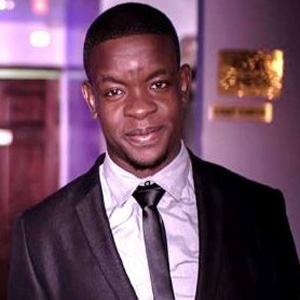 Rod
Rod joins No Macarena after 6 years of DJ-ing in New York and his native Haiti. His multi-cultural background includes stints spinning Salsa, Merengue, Bachata, Soca, EDM, Dubstep, Hip-Hop, Reggae, R&B plus standards like Motown, Funk, and Classic Rock. By day, he's pursuing a Masters Degree in Supply Chain Management. During off hours, you'll find him on the field playing soccer, football or basketball, or in the kitchen whipping up his specialty, Lobster Mac & Cheese. I hear it's as good as Stephen Starr's.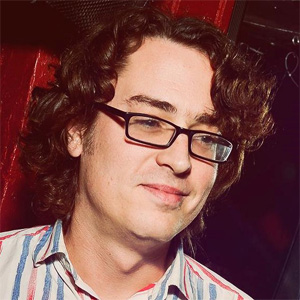 Jonas
Jonas has over ten years of wedding, party and club DJ-ing under his belt. Like the rest of us, he's a Music Junkie… since graduating from Temple University in 2004 he's played as a drummer with numerous area bands, including Clap Your Hands Say Yeah, Hezekiah Jones, and The Teeth. He loves to travel and has been fortunate to see most of North America and Europe as a touring musician. In additional to his "No Macarena" gigs, he hosts a monthly dance party at The Barbary and is a professional sound engineer. Aside from music, Jonas is passionate about the city of Philadelphia and its history, a quality he shares with others in his role as a professional tour guide.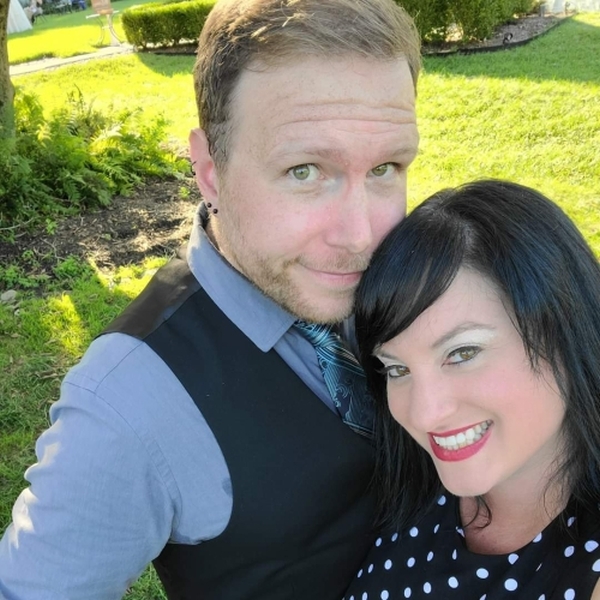 Sarah & Chris
No Macarena welcomes our first husband & wife duo!
Sarah & Chris have been in the music industry most of their lives and have been DJ-ing for the past 7 years. In addition to their DJ skills, they are singers and musicians, therefore quadrupling their ability to create that perfect ambience for your special day. Fun Fact: Sarah once shared the stage with a member of Sister Sledge (it was Kim, if you must know) and then, Kim sang "We Are Family" at their wedding reception! Where was our invite??? Sarah is also a lover of coffee, birds and sunsets. Chris has performed Beethoven with the Philadelphia Philharmonic at The Kimmel Center under the direction of Yannick Nézet-Séguin. He loves all things spicy and has tried (and survived) the hottest hot sauce from the Hot Ones TV series.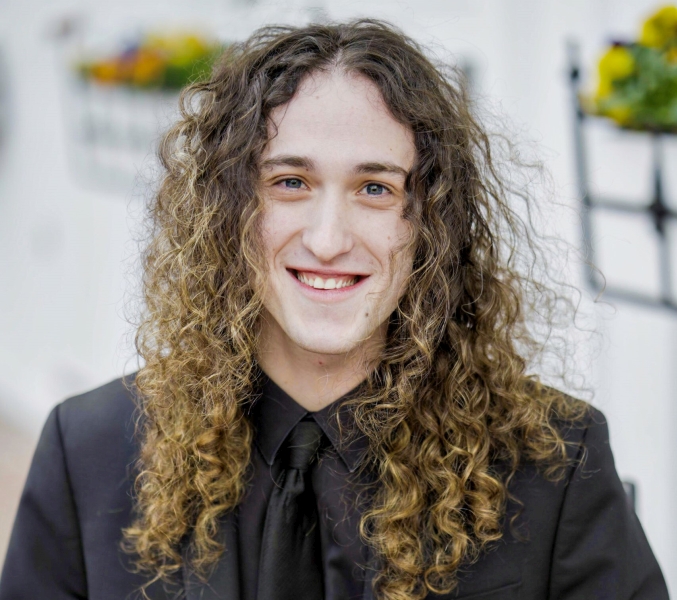 Sal
DJ, drummer and multi-instrumentalist, Sal literally has music in his DNA. Both his dad and uncle were guitarists and band leaders and Sal's mother claims he played music in the womb. There was a stint at Temple University , where he received a scholarship to major in Management. Next, he took to the road with "The Heartbeats", playing weddings and other events here at home and as far away as the Dominican Republic. A collector of vintage instruments, Sal owns what was once the house drum set at the legendary J.C. Dobbs on South St. As a DJ, he's spun as many tunes as he's played on an instrument, so he always knows the perfect track to play next. Other hobbies include: mixing and producing at his home studio, watching UEFA Soccer and gaming on the coveted PlayStation 5.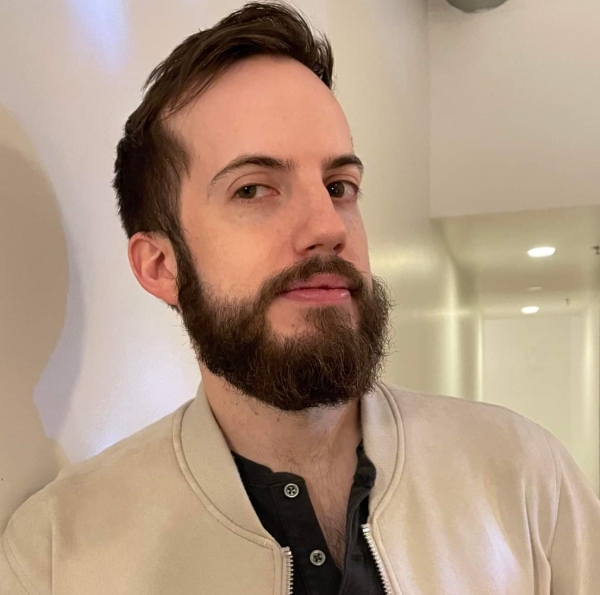 Alex
Alex's passion for music emerged after years of performing in band programs while in school. Fast-forward to now, Alex has made a name for himself DJ-ing in the local Philly music scene. These days he divides his time between clubs and weddings, curating events on his own and for discerning brides & grooms such as yourselves. No matter the genre, his sets and events are always memorable! During the week, Alex works as a Software Engineer, specializing in Manufacturing. His other passions include PC building and gaming, and all things Marvel Comics (he's built an entire Iron Man suit!).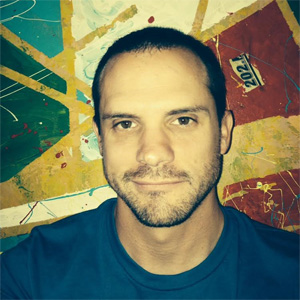 Chris
A world traveler, audio engineer and human and Swiss-army-knife of a DJ, Chris comes to us from the Washington DC area. With years of wedding and nightclub experience, Chris can mix ANYTHING. (Note: Chris gave us a list of genres/areas of expertise but it's a very long list and we know your time is valuable. Trust us. He knows what he's doing.) Chris also brings an audio engineer's understanding of acoustics and sound systems.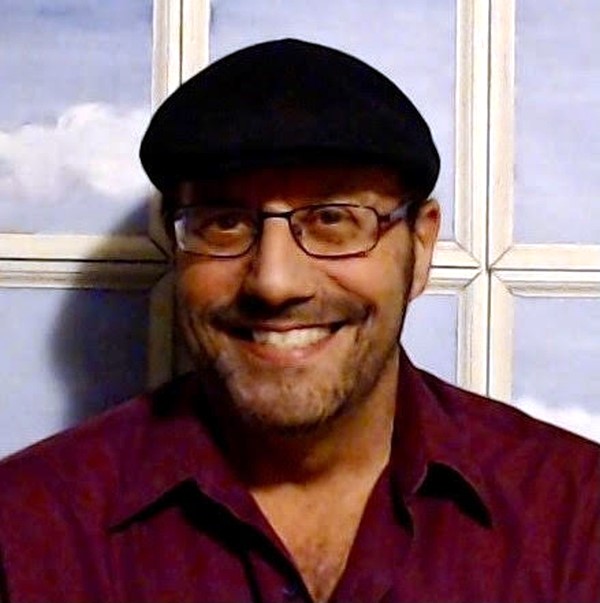 Pete
It's been said that Pete knows the words to every song. Which makes sense, since he's had a love of music and singing his entire life. By night, he shares this passion as an event DJ and by day, with an AV company, bringing sound to boardrooms, arenas and community events. Along with his twin sister, Pete's the middle child of nine, so lining up a bridal party or organizing the family for toasts is second nature. When not DJ-ing, he enjoys rock climbing, skiing, and tennis.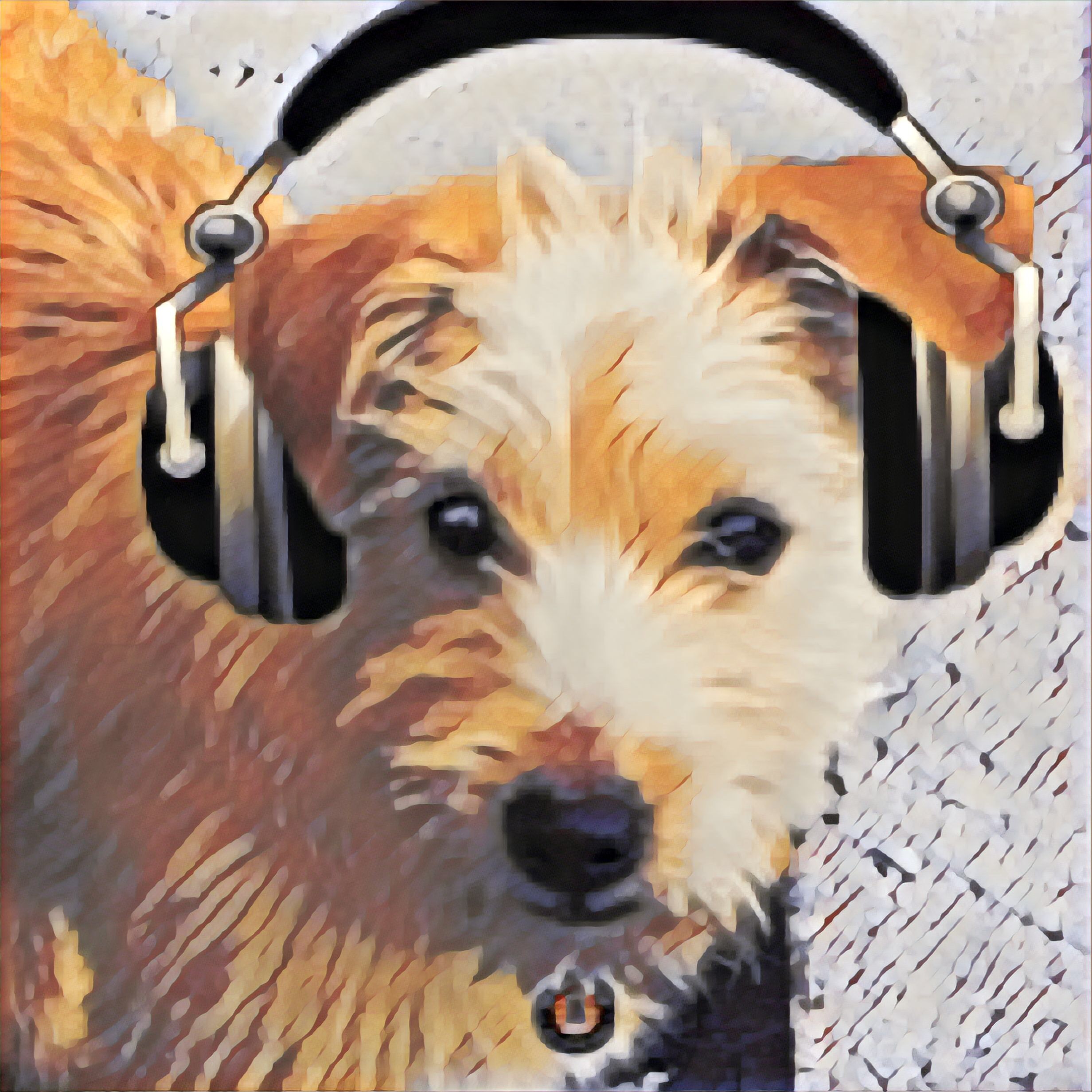 Belle
Belle made her headphone wearing debut as a puppy back in 2020.   Full transparency:  these days, our Terrier-mix rescue spends most of her time napping.  She'll still perk up at the sound of the rattling leash, or the crackling of a potato chip bag.   She disdains auto-tune and drum machines, so her listening preferences are mostly pre-'80s.  In case you're wondering, she prefers Big Mama Thornton's "Hound Dog" to the Elvis version. Some of her other favorites are here: CLICK HERE